Customer Service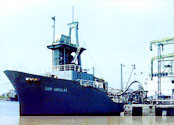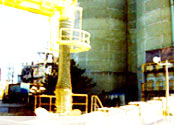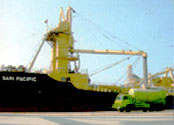 Recent News
Ship No. 11
December 11, 2010
Ship No. 2
December 2, 2010
Ship No. 1
December 1, 2010
About Andalas Bahtera Baruna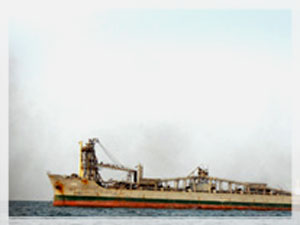 In 1995, two Indonesian professionals, Mr. Haneco Lau and Mr. Zikif Effendy Lee, entered a join venture company, specialized in inter-island transportation. Its offering of bulk cement carriers would ply the Indonesia inter-island route.
Mr. Haneco Lee was in the hardware business and trading house. Mr. Zikif Effendy Lee was in tugs, barges, and marine transportation of convenional cargo for almost 20 years experience.
It was also in 1995 that they acquired their first cement carrier,a DWT:6800 resale vessel from Taiwan. An Indonesian shipping line was appointed as its managing agent. The vessel was commissioned and operated in the Java Sea and the Celebes Islands.
In 1996, they added another bulk Cement Carrier, the Yoshi Maru No. 11 from Japan. She was renamed MV. Duta Marindo No. 11. In 1998, a third cement carrier joined the fleet, the Koei maru No. 2 become MV. Duta Marindo No. 12.

By year 2000, Mr. Haneco Lau and Mr. Zikif Effendy Lee, undertook to manage the cement carrier vessels on their own. It was then Mr. Yimmy Lie Tjiauw Keng came onboard. They founded PT Pelayaran Andalas Bahtera Baruna (PT ABB), a shipping line formed to grow its fleet of cement carriers. Since then PT ABB has gone on an acquisition rampage and today owns and operates a fleet if 18 vessels, all bulk cement carriers.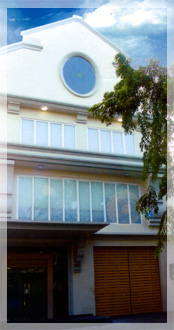 PT Andalas Bahtera Baruna headquater office is at Jalan Tiang Bendera V No 11, Jakarta Barat, DKI Jakarta, Indonesia. From day to day, it runs business cover vessels' operations, maintenance, management, crewing, and administration. Its fasilities include a workshop and storage for spareparts.
To support its headquater in Jakarta, PT Andalas Bahtera Baruna maintain branch offices in Batam Island, Padang, Jambi, Medan, and Makassar. PT ABB also has a representative office in Singapore, called Duta Buana Marine & Machinery Pte. Ltd.
Our Vision
To be the prefered inter-island shipping line of cement carriers in Indonesia and Southeast Asia.
Our Mission
We aim to become the prime service provider in our industry through innovative, high quality value-added business solutions, as well as to maintain a professional and cordial work environment.
Company's Goal
Our Goal is to satify that need for special ships to transport bulk cement. We aim to be the preferred partner in our offering of cement carriers
Inter-island Service
We provide a shipping service with a fleed of cement carriers plying the Indonesia islands and Southeast Asia.